Immunization Action Coalition is offering several options to display your support for immunizations. The "Vaccines Save Lives" pin is black enamel with gold lettering and is small enough to fit on a lapel. Prices range from $20 for a single pin to $5.25 each when ordering 15 or more.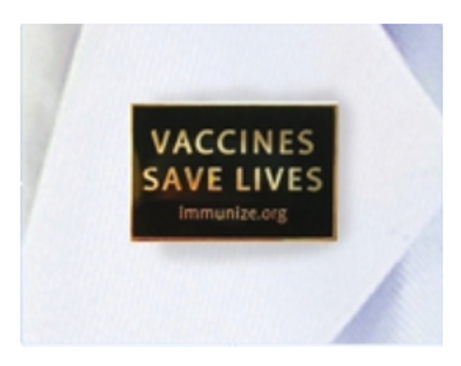 Flu Vaccine Buttons and Stickers are available for staff and patients. Order buttons for staff to show that flu vaccine is available in your clinic. Buttons are sold in bags of 10 and range from $20 for one bag to $55 for 10 bags. Purchase stickers for patients to wear after receiving their flu shot. Stickers are sold in bundles of 100 and range from $23 for one bundle to $67 for 10 bundles. All prices include shipping.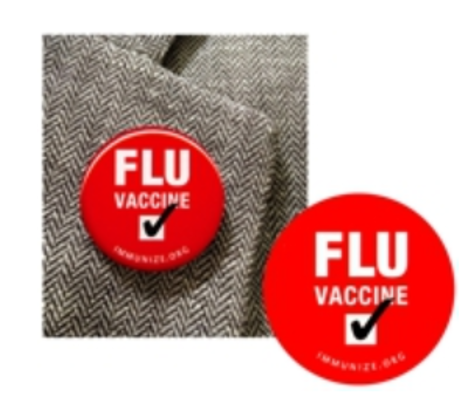 Visit https://www.immunize.org/shop/ for these and other immunization related products.